AJ Casson Group of Seven Canadian Artists
AJ Casson Group of Seven Canadian Artists
1898-1892
I had to develop my own style. I began to dig out places of my own… I loved to paint villages, and I'm glad, because they're pretty much gone now. They've all changed, fallen down or been destroyed. ~AJ Casson
AJ Casson was a member of the Group of Seven Canadian Artists, he joined by invitation from Franklin Carmichael after Frank Johnston left the group.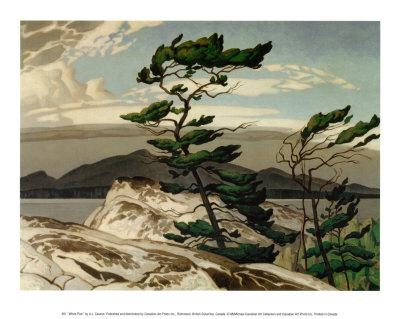 White Pine – AJ Casson
High Quality Prints are Available through one of our suppliers you can look at their website but must contact us if you want any details such as size and if they are available on canvas or paper and prices. Feel Free to give us a call at 519-886-5290
Just a couple of samples that are available through Northland Art
Northland Art has a few framing selections too you can choose from and we can frame it for you too with thousands of options our people will be glad to assist you when you come by and see us at PDR Picture Frames with your AJ Casson or any of the Group of Seven Canadain Artists
Filed under: AJ Casson • Group Of Seven • Uncategorized
Like this post? Subscribe to my RSS feed and get loads more!