Gustav Klimt
Gustav Klimt
1862 – 1918
I can paint and draw and a few other people say that they believe this is true. But I'm not certain of whether it's true. ~ Gustav Klimt
The Kiss – Gustav Klimt Circa  1907 – 1909
Gustav Klimt was an Austrian Symbolist painter and one of the most notable members of the Vienna Sucession Movement. Klimt's work consisted of paintings, murals, drawings, sketches. His primary subject was the female body. The Kiss is widely considered a masterpiece of the early modern period and considered one of Gustav Klimt's Most Popular work. Medium used is oil paint and layers of gold leaf.
Judith And The Head Of Holofernes –  Gustav Klimt Circa 1901
It depicts the biblical character of Judith holding the severed head of Holofernes. At first critics mistook Judith for the biblical figure Salome so Gustav had his brother make a metal frame for him with "Judith and Holofernes" engraved on it.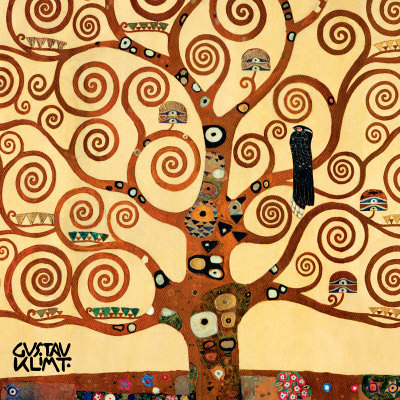 The Tree of Life – Gustav Klimt Circa 1909
| | | | |
| --- | --- | --- | --- |
| --- | This store brought to you by | | --- |
blog2 – Gustav Klimt The Kiss
Filed under: Uncategorized
Like this post? Subscribe to my RSS feed and get loads more!